Back to Top
My Preferences
Sportsbook settings
At the specified intervals you will be notified of the current server time, your current login session duration and the amount bet during the current login session.
Request account deletion. Please note that this is not to be used for account closing. For that, please contact Player Support directly.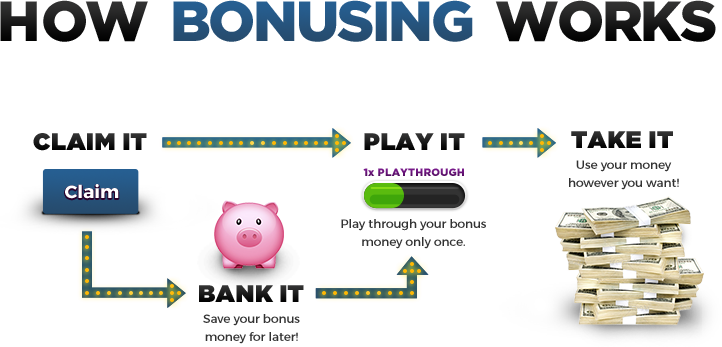 My Bonuses
Back to Top
CLAIM BONUS
If you have a bonus code, enter it below to claim. If you already have an active bonus, the new bonus will be added to your Bonus Bank until you're ready to activate it.
Back to Top
CLAIMABLE BONUS CODES
Bonus Codes available to be claimed by You are listed below. Please note that not all Bonus Codes are listed here.
Back to Top
MY BONUS BANK
Use the slider below or the text field to the right to choose a bonus money amount to activate, then click the activate button to begin playing through it.
Back to Top
MY ACTIVE BONUS

Active bonus
Active Bonus Amount
No Active Bonus

Back to Top
My Loyalty Tier
| | |
| --- | --- |
| Effective Loyalty Tier: | |
| Earned Loyalty Points: | |
| Points to Next Tier: | |
| Loyalty Points Expiring Today: | |

Back to Top
My Rush Rewards